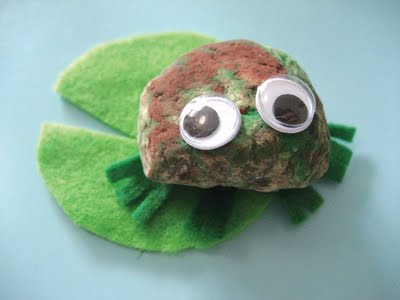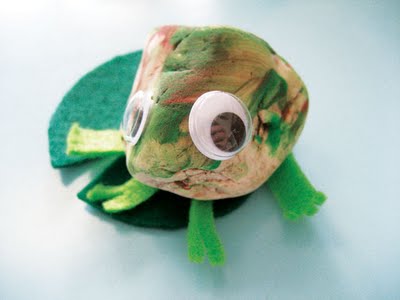 Last week we took a copy of Leo Lionni's It's Mine out of the library, published by Dragonfly Books. The book is about "three selfish frogs [who] bicker all day long. A bad storm and a big brown toad help them realize that sharing is much more fun". The book comes with a craft idea called make your own toad.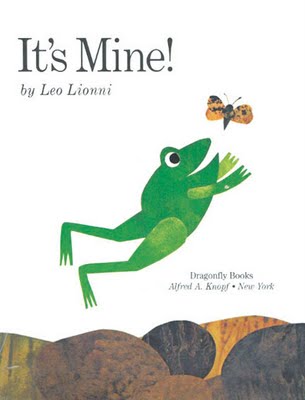 Here is photo workbook of a simplified version made with felt and googly eyes. We made three frogs: Milton, Rupert, and Lydia, and the kindly big brown toad. To make a frog, you will need: rocks, paint, googly eyes or buttons, felt or construction paper, children's glue and scissors.

While the 3 frog rocks were drying we came across a perfectly toad-shaped rock. He was already brown, so we didn't paint him.

Next, we glued on some googly eyes, using children's craft glue.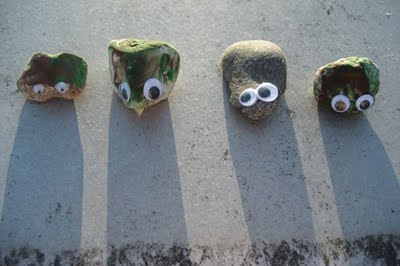 Then we cut out felt arms (skinny rectangle with one slit cut at the ends) and legs (thicker rectangle with two slits at the ends, then pulled apart a little) and a lily pad.

Then we glued on the legs and placed each frog and toad on a lily pad.