It's too late for this year — but next summer we should get some pear green tea and keep it iced in the fridge, because it is really good.
I'm listening to the Greengage Summer by Rumer Godden. I loved her when I was eleven and still do. Her books aren't necessarily appropriate for 11-year olds, I guess. Or maybe they are? At the time I intended to have a daughter and name her Rumer, and I was very attached to it, so I was pretty annoyed with Demi Moore when she did it.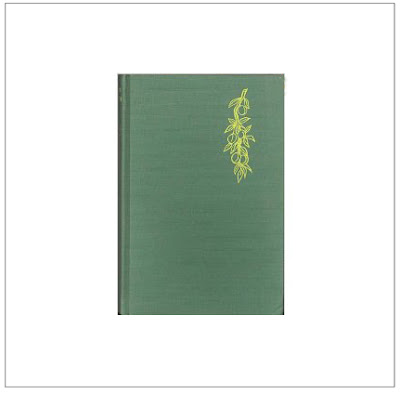 I found this pretty hard cover edition from 1958 for five dollars, but then shipping and handling is a bit much. So, I'll just put it here in my notebook. Takes up less space.
This is a greengage plum I found at the market on Sunday, which reminded me about the book in the first place. They're not my favourite to eat, but the colour is amazing.