Are you familiar with Ed Emberley? He has written almost 80 books for children and is a Caldecott award winner. In many of his books, he teaches drawing with very simple shapes and lines, and shows you how to combine these same shapes and lines to create a princess or a dragon or mouse. He is fantastic.
It looks like he is currently updating his web site, and it has activities. Here is an excerpt from his biography (on his web site):
"I am an old grandpa kind of guy." So simple, so nice!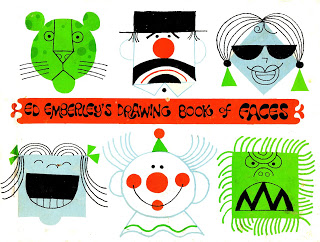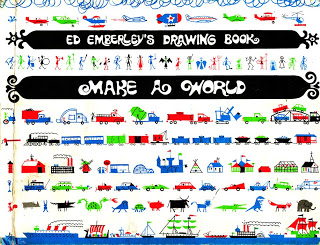 Here are two books we have at home, Ed Emberley's Drawing Book of Faces from 1975 and Make a World from 1972.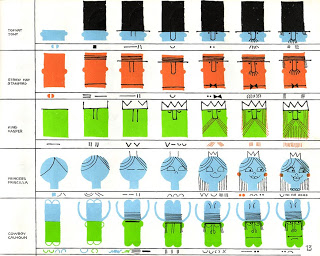 The layout of the books is very simple: long strips of step-by-step instructions. We wanted to post a couple of details, and the long shape doesn't fit the screen very well, so (with apologies to Mr, Emberley) we are stacking instructions for an admiral, a helicopter and a blimp.