Update: Recently Ransome fans raised enough money to buy the original Swallows boat from the 1974 film on auction. True to the spirit of the books, they would like to keep the boat on the water rather than in a museum. If you would like to sail in the dinghy (pictured here), you can make a donation to the Nancy Blackett trust. Find out more here.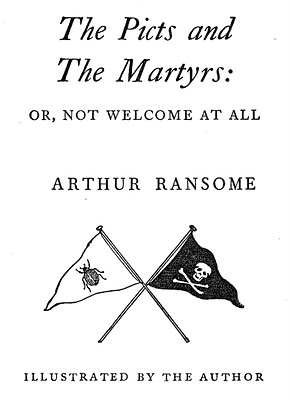 Swallows & Amazons is a series of books written and illustrated by Arthur Ransome. It is a very famous series in the UK, but is much less well-known in North America. Arthur Ransome was a journalist and after the first World War, he became a spy for the British government. He led a quite fascinating life.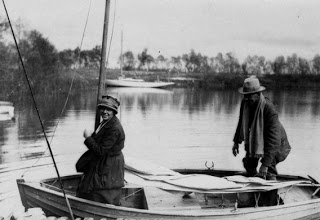 In 1929, he stopped writing for the Manchester Guardian and began writing children's books. He wrote the Swallows & Amazons series between 1930 and 1945. They are based on his childhood holidays at Nibthwaite. In the author's preface, of 1958 he writes:
"I have often been asked how I came to write Swallows and Amazons. The answer is that it had its beginning long, long ago when, as children, my brother, my sisters and I spent most of our holidays on a farm at the south end of Coniston. We adored the place. Coming to it we used to run down to the lake, dip our hands in and wish, as if we had seen the new moon. Going away from it, we were half-drowned in tears. While away from it, as children and as grown-ups, we dreamt about it. No matter where I was, wondering about the world, I used at night to look for the North Star and, in my minds eye, could see the beloved skyline of great hills beneath it. Swallows and Amazons grew out of those old memories. I could not help writing it. It almost wrote itself. "
The books are mainly about two families of children who love to sail, fish and camp. Sailors John, Susan, Roger and Titty (it's short for Laeticia) Walker are the Swallows and pirates Nancy and Peggy Blackett are the Amazons. Each family has a beautiful little boat, and they are free to go on short adventures, so long as their parents know where they are. As they go, they imagine even greater adventures, such as traveling to the North Pole, or going on a mining expedition.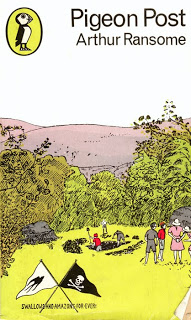 The best thing about these stories is that so much of what the children do is real. In Pigeon Post, for example, they imagine that they are exploring for gold in South America. But as they do, they really do pan, test minerals for gold content, and find a spring with a divining rod (as there is a drought) and use carrier pigeons to send messages.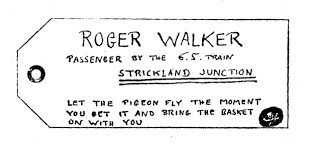 Another fantastic thing about the books is the language. Throughout the book are dromedaries, supplies of pemmican, knickerbockerbreakers, butter-brained galoots and fox moth caterpillars. In Pigeon Post the children have a rival, who they believe is also prospecting for gold. They don't know his real name, so they call him Squashy Hat. That is an excellent name for a nemesis. The books themselves have beautiful titles: Peter Duck, Coot Club, We Didn't Mean to go to Sea, Pigeon Post, The Picts and the Martys.
Finally, the illustrations, which are done by Ransome himself (after he was disappointed by professional work). They are quite cool, because they are both quite technical and very sketch-y. Many of them look almost as if they were drawn on scrap paper.