Here is an activity inspired by the moon in our last post. This idea comes from the NASA web site (you can see the original instructions here).
Materials
Paper bag (big enough to fit over your head)
tape
scissors
transparent plastic (office supplies or cellophane), preferably red
decorating supplies (any kind you like)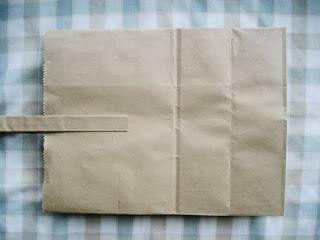 1. Try on your bag and estimate where you should cut the hole for your eyes. Cut a rectangular hole in your bag, roughly 3 and 1/2 by 4 and 1/2 inches. (Cut the bottom off your bag if it's too long for your shoulders).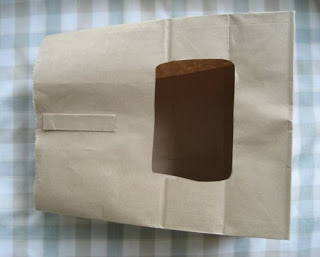 2. Cut a square of transparent plastic about 4 x 5 inches.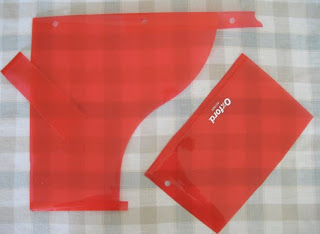 3. Tape the plastic over the hole. (If, like us, you attach it from the inside of the bag, you will have trouble folding the bag flat to draw on it, so gluing on decorations in the next step will work best).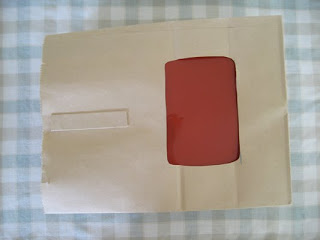 4. Decorate. You can experiment with different types of helmets. We tried one with an antennae and one with a microphone. Have fun on the moon.