I was remembering a spread in Mirabella about Valentines made by various artists and designers. One was a painting of hearts, all wonky, and underneath it said, "it is for you that I try to perfect my heart." It made an impression on me as a teenager, I thought it was beautiful.
Anyway, I was noodling around with some scraps of paper that evening, and made an impromptu set of Valentines bookmarks for my booky husband.
The heart bookmark, a last-minute valentine (from pinterest). I used some fluorescent paper from a dollar store and some Mr. French Steel Blue Construction paper.
Then, because this valentine is often reading several books at once, I made two more. I punched out a loose pair of constellations, one for each of our signs. Then used scraps of gold, silver and pink to colour in the holes by gluing scraps of paper to the back.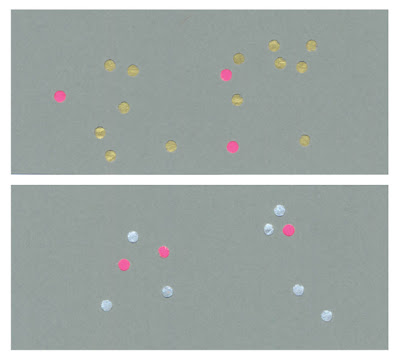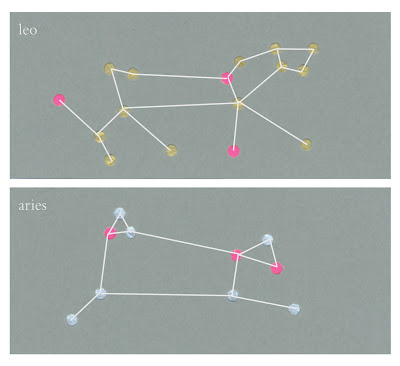 I like the way the backs look — little collages.