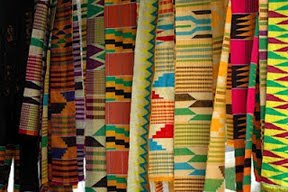 Adinkra (left), from Ghana and the Cote d'Ivoire, is patterned with symbols. Adire is resist-dyed with Indigo in Nigeria (Adire cloth, c. 1950, Joss Graham).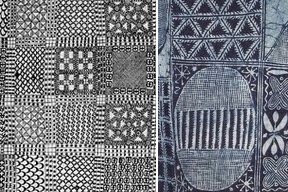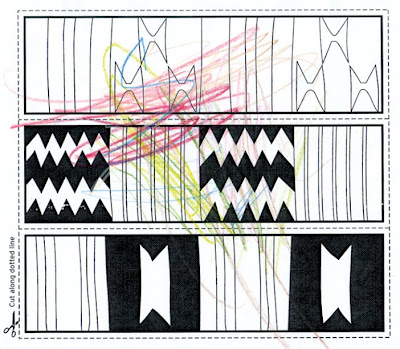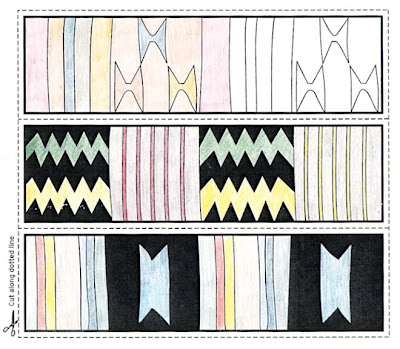 Auggie trying out the Adinkra stamps at the Brooklyn Children's Museum.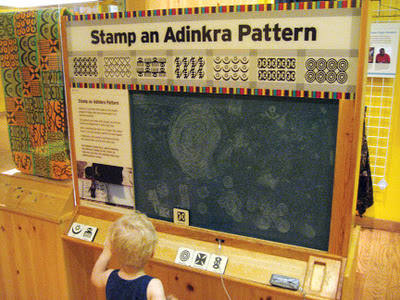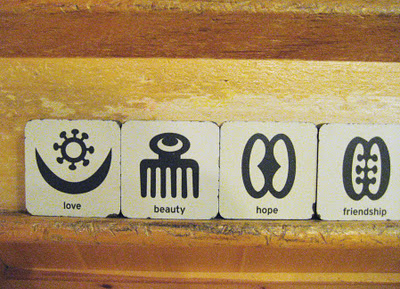 The child-scale grocery store they had there was fun, too.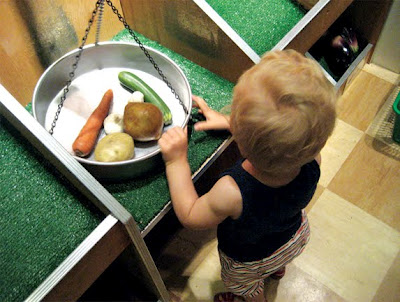 The boy in the hat was so cute and so nice.